Guys, it's been an entire year since Nin was diagnosed with cancer of the boobs. Can you believe that? They say "time flies when you're having fun" but whoever coined that term had clearly never battled cancer. It's not really that fun.
I just went back and looked at some of my Instagram posts from this time last year. It's crazy to remember how I felt when I wrote them. Like nostalgia but the crappy version. While looking back it is amazing to be able to compare how our lives are now to how they were this time one year ago. Last year seems so distant and our lives still feel like our lives this year, just different. Does that make sense? Am I getting too philosophical? If a tree falls in the middle of the forest with nobody around to hear it, did the cancer ever really exist?
It's been surreal to pass the year mark and enter a season that feels familiar but new. When we had that weird Spring-like warm spell in February I felt myself getting very anxious. I just thought it was stress from work but I realized that I was anxious because the season was changing and the weather outside was very similar to the weather when Nin was diagnosed. When I told Nin about my experience, she said she had felt the same way but also hadn't realized why.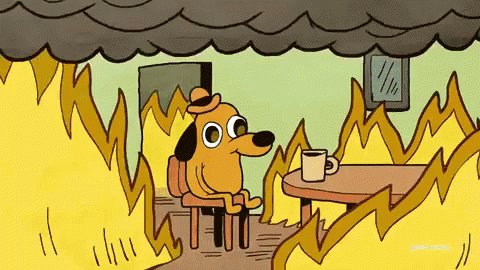 This past Saturday was Nicole's family's annual yard cleanup at her Grandparent's. That was where we were when we broke the news to her family last year. It was a hard day but there was a lot of love as well. I remember we showed up late and instructed Nin's parent's to have the entire family gathered together. When we arrived there was the typical goofing around, kids playing, and generally happiness. We walked up and dropped the (at the time) devastating news like we were dropping a building on everybody there. The family was standing in a big circle and it was dead silent for a couple of minutes. Just some sniffling noises, quiet sobs, and gentle hugs. It was a hard day. I wasn't able to attend the cleanup this year but I hear that it was significantly less depressing this time around.
I've had a few things I've wanted to write about on this blog but we are becoming so far removed from that #CancerLife that it feels good not to open up these fairly raw memories and feel all the feels again.
As I remember back on this time last year, one of the most prominent memories I have, that I wish I would have gotten a picture of, was after we had told some of our friends the news. All of the girls embraced Nin in the most loving group hug and cried together. It really was a beautiful moment that I hope to never forget.
2018 is completely different so far. Nin is cancer free, I'm back to a regular work/travel schedule, we're planning new adventures, and generally living the good life. After cancer you enter a new normal life but it still falls under the category of "The Good Life". **
** Reference "The Encyclopedia of Baddassery" for example charts and a detailed description of what is known and categorized as "The Good Life" by dozens of people worldwide.
Right now we are in beautiful Las Vegas for Nin's annual family Easter/Spring Break. Last year for this trip we were in Mesquite, NV. It was about a week after Nin's diagnosis and we desperately needed a physical and mental vacation. Unfortunately for everybody, Baby Jude came down with RSV and the Human Meta Virus, and spent the entirety of the vacation in the hotel room receiving Nebulizer steroid treatments and unsuccessfully trying to sleep. Not to forget the late night Emergency Room visit to the closest in-network ER about an hour away. What joy. Perhaps the most stressful vacation stacked on top of the most stressful time of our lives. Not our best work.
This year is completely different. The weather is beautiful, the pools are warm, Nin is healthy, and life is good.
This is really the point of this blog post. I know that not everybody who goes through experiences similar to Nin's will have the same results, but most will. This post is a reminder and a beacon of hope for others going through what we went through last year. While it can suck and feel like your world is caving in on you, don't forget that it won't always be that bad. Life will return to a normal state. A different normal but it can still be great. You and those around you will emerge out the other side of your journey as much better people for a many number of reasons. Just keep your head up, force yourself to smile when you feel like you can't, and unleash the badass within to crush any obstacle that comes in your way. You've got this.